Our show cars/trucks are priceless.
09-12-2018, 08:07 AM
Join Date: Sep 2017
Posts: 151
Our show cars/trucks are priceless.
---
You do not need a belly button car to have a price less car/truck. All that is needed is a car or truck that is special to you and you not sell it for any amount of money reguardless of worth.
OH ya'll want to know what belly button cars are? Vettes, Chevells, Mustangs, Camaros and Challangers and Cudas.
Every show you go to there are so many of the above cars you have to wade thru to see the really specil Non descript priceless cars.
Ford Maverick Mercury Comet May not have a collectors value thru the roof so it won't make you rich. But as your car and the blood sweat and money you put into it makes it priceless to you.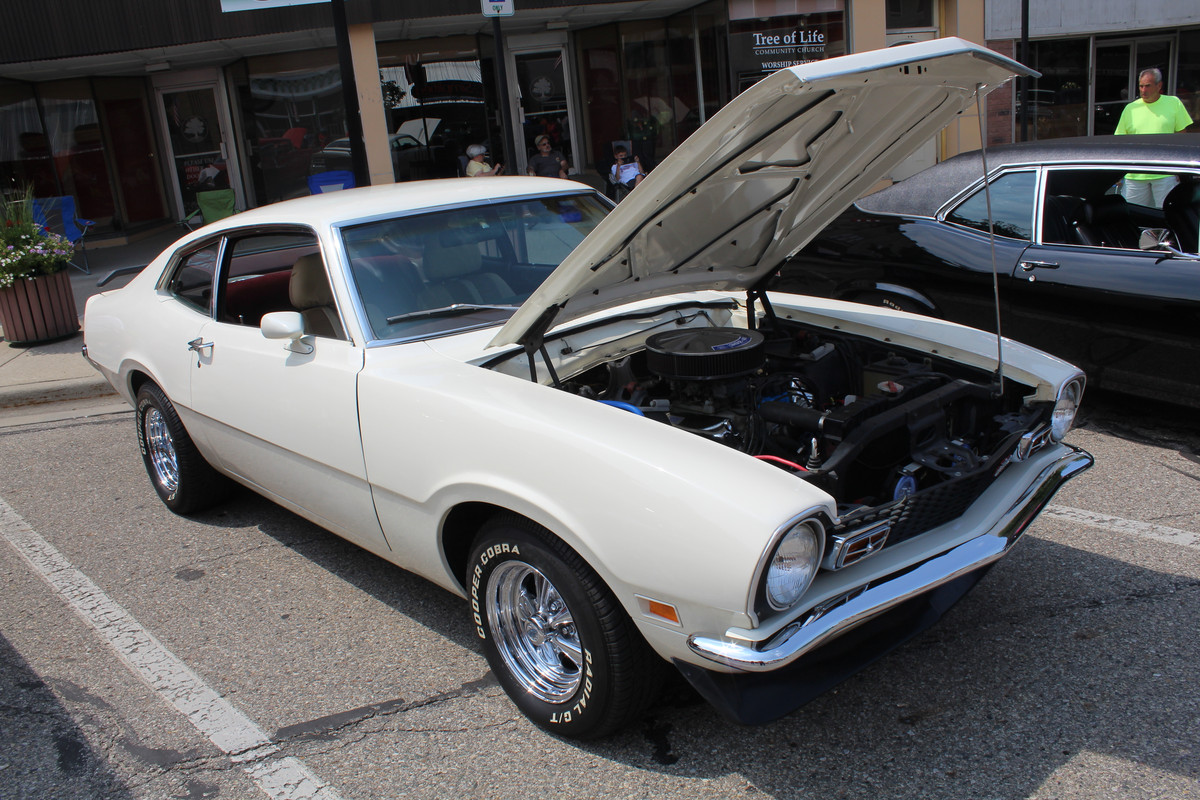 Every one started with some thing if they had a disire but lacked funds to buy a belly button car.
even now you will not see another one at a car show and will be the same once it is all shiny with new paint and clear coat.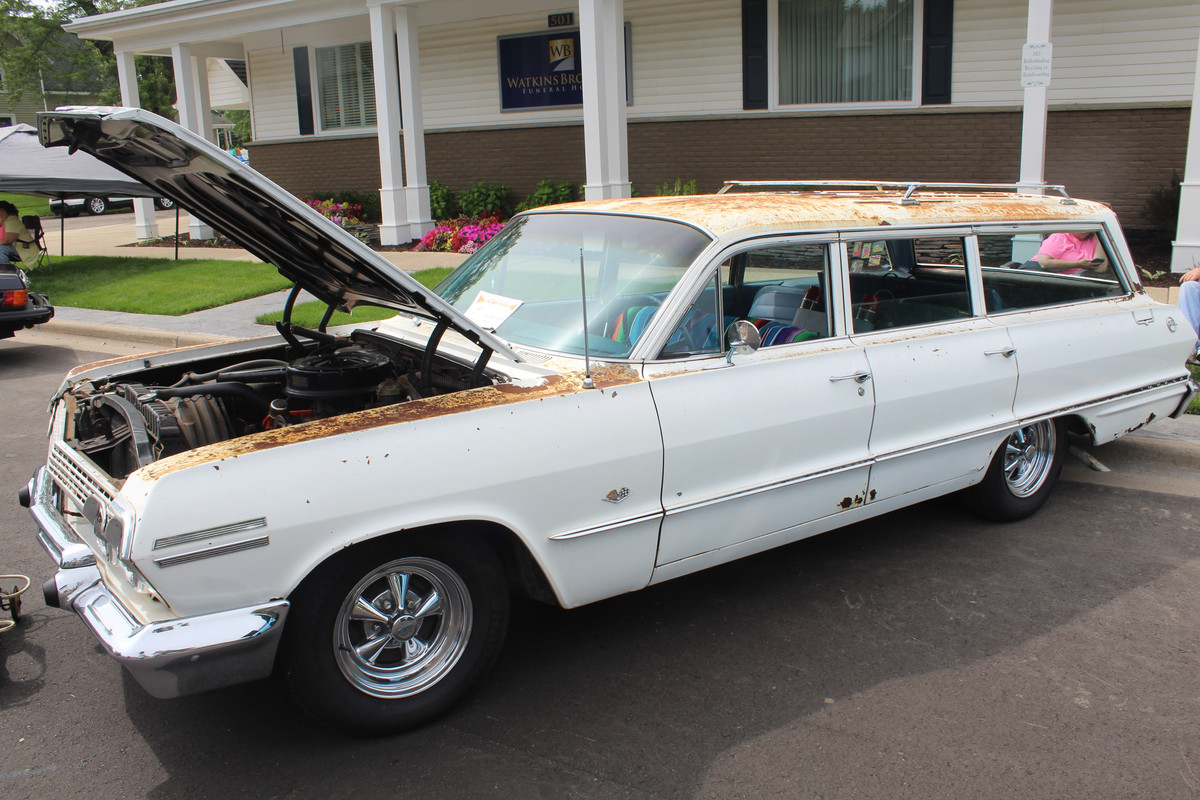 Owner of this Chevet had a love affair with his diesel 5 spead car.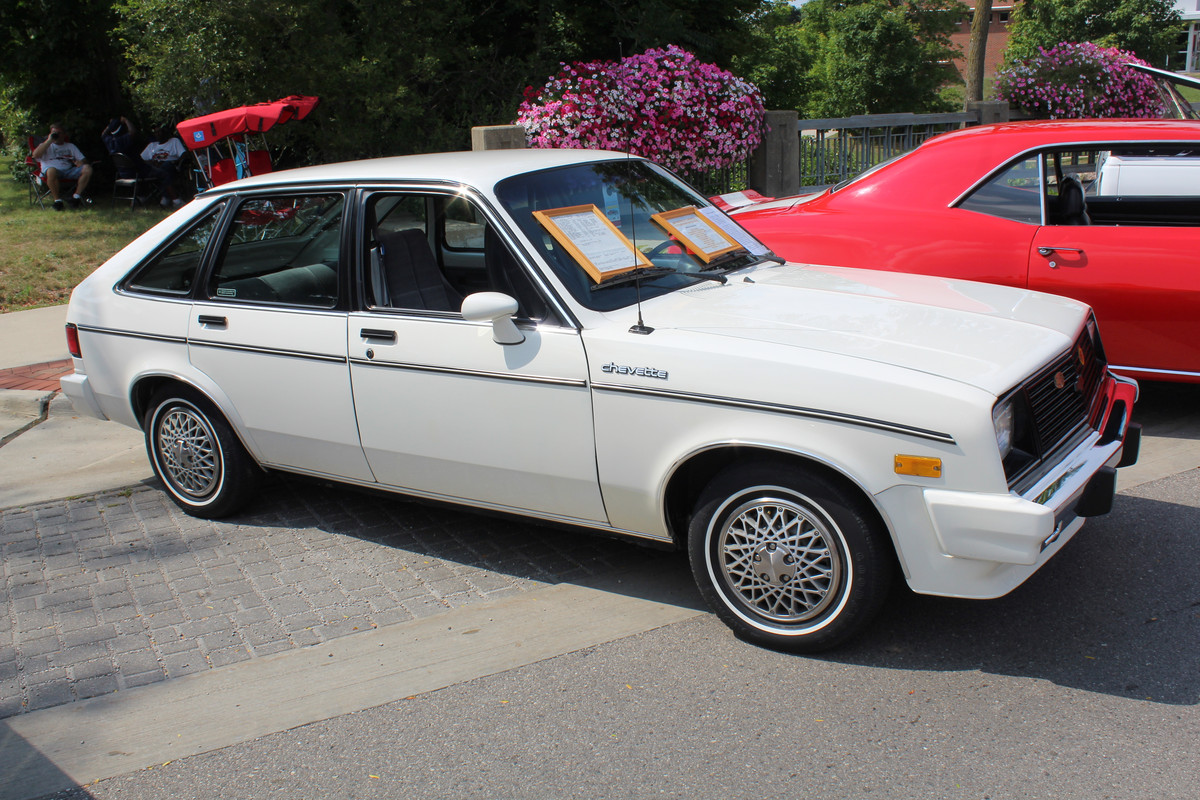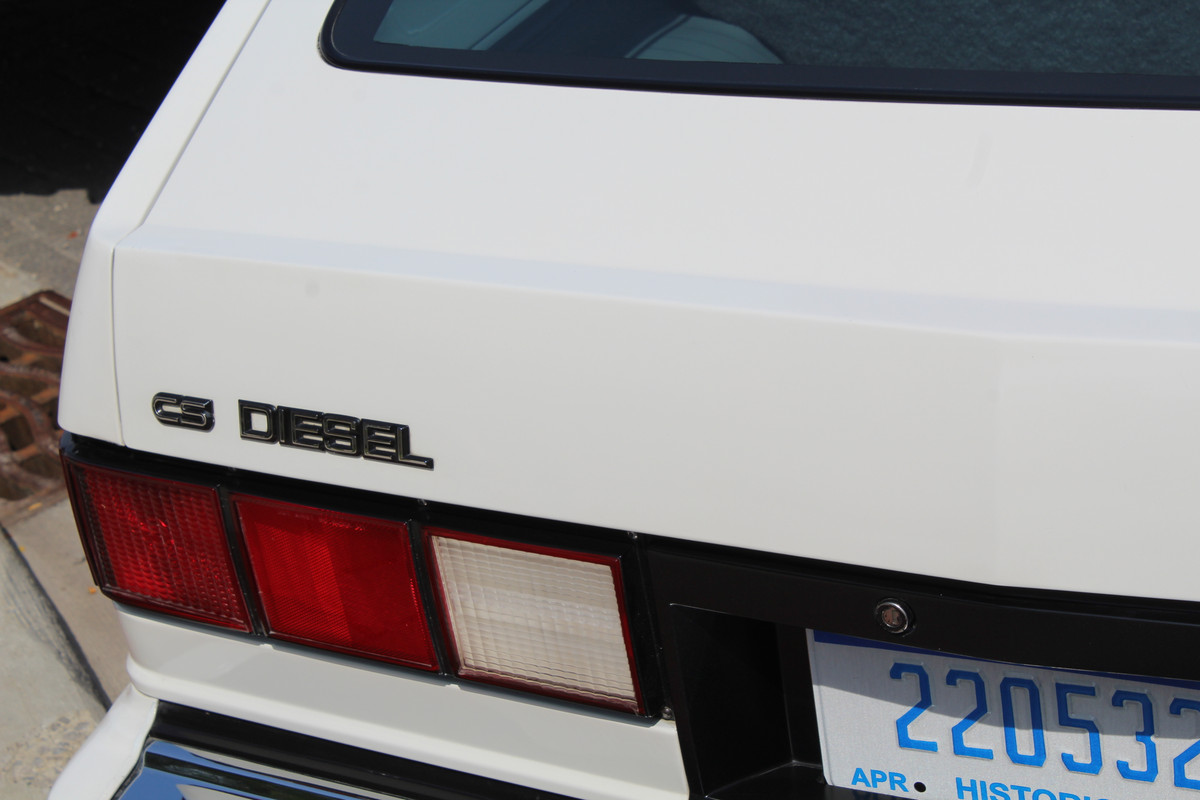 I can do some thing with our Buick that the owner of this Duster will never be able to do with it.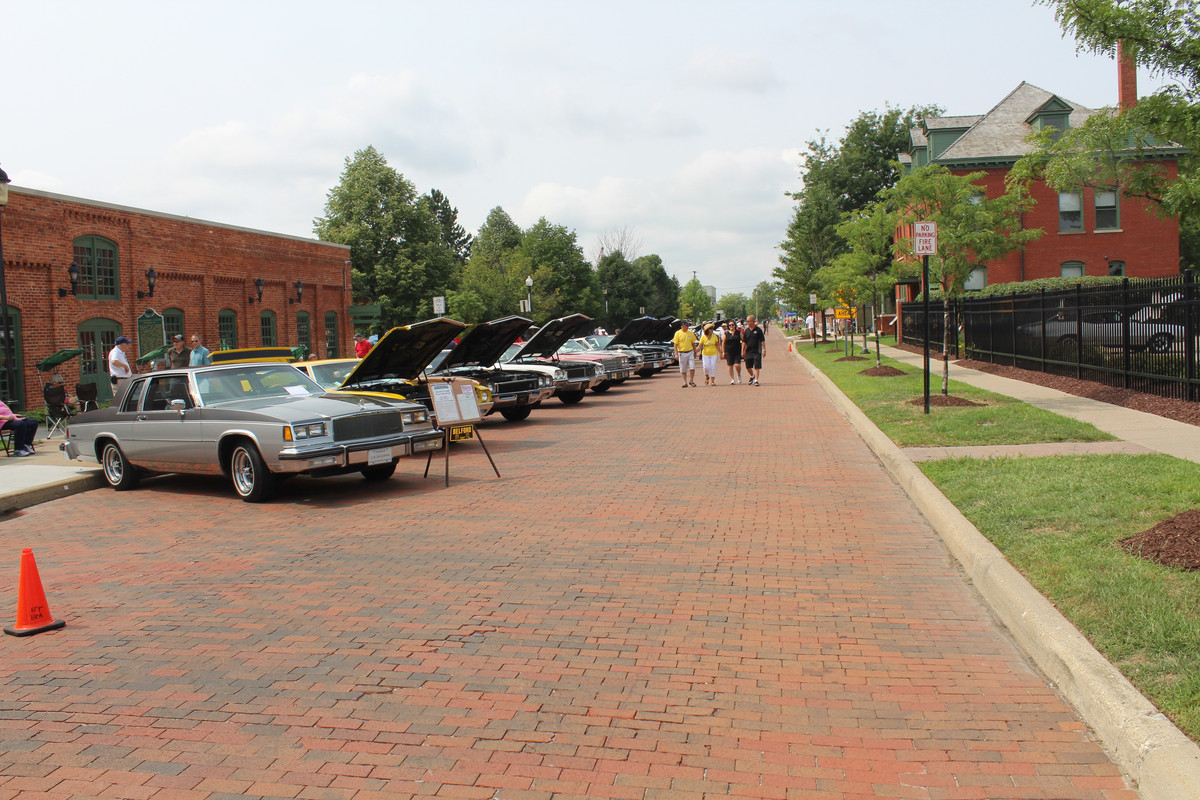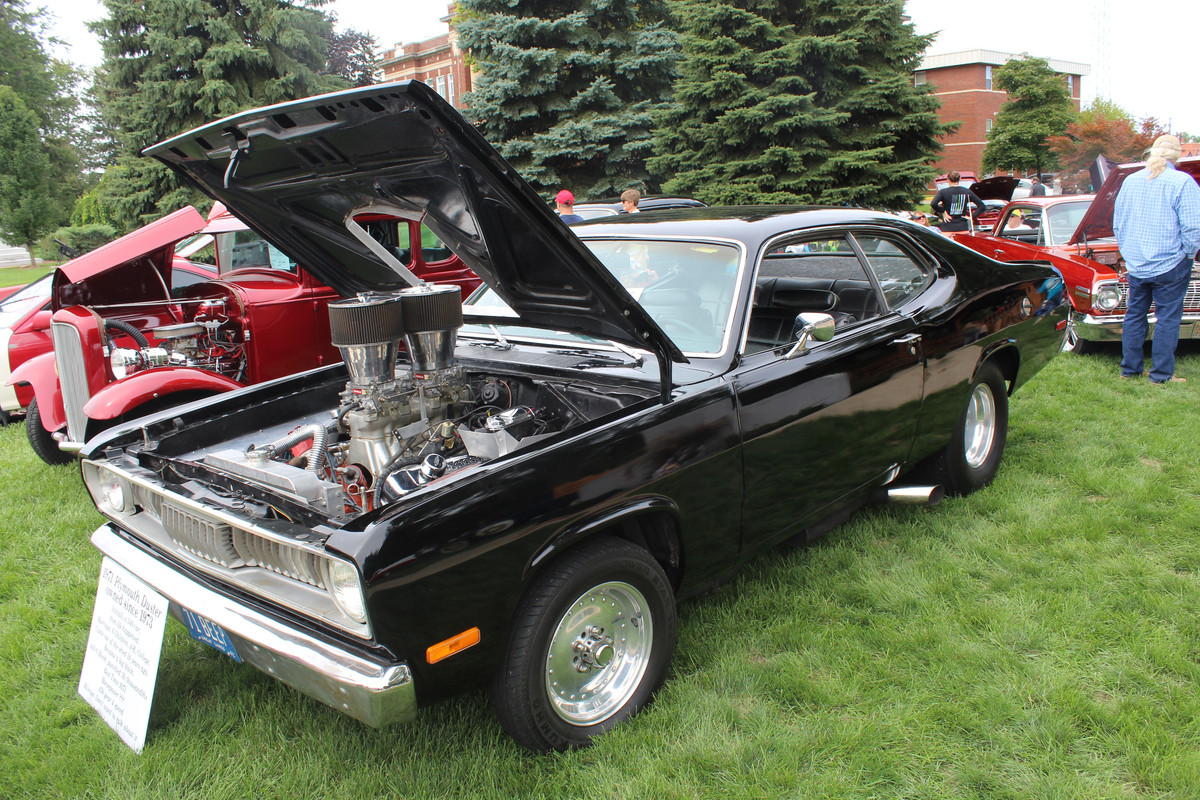 I can fill the the gas tank get on the interstate turn the air on and set the cruse and drive 400 plus miles.
His milage is so bad he has a little sign in the quarter window. MPG don't even ask.
Al
09-12-2018, 08:26 AM
Join Date: Sep 2017
Posts: 151
---
This Pontiac didn't come from the factory this shiny some one put time in to make it like this. Many would say it wasn't worth much before it was shiny and may not command the same price as a GTO but is priceless to the owner.
No this Ford Falcon ranchro is worth 30,000. dollars. But I can count on one hand how many I have seen at shows in Michigan, from Midland to Climax to Port Huron to Lowell.
This car didn't get this way new from a factory. It started out a trailer load of parts and a body on a trailer. The owner had a vision and money.
Money paid to have all these things done by him self and others.
Think this is just a F1 Ford well it isn't it is a very rare truck in the USA it is a Mercury M1 truck.
Again I have only seen one other here in Michigan.
So don't be falling for the crap if it isn't a belly button car it isn't worth any thing.
Some people just like to throw water on you or dirt and try to make you feel bad. Well I say screw them.
Al
09-14-2018, 04:28 AM
Join Date: Sep 2017
Posts: 151
---
The grist of the thread wasn't about the pictures. It was about the wet blanket that seems to reside here and is always putting down some ones old car not being worth any thing.
You want pitctures I can give you pictures, just tell me you want to see pictures.
Al
09-14-2018, 06:54 AM
Join Date: Oct 2016
Location: Minot, ME
Posts: 379
---
Nice to see you back Alley. You do have some interesting pictures. I'm probably the one slam dunking the middle of road cars that one buys, puts money they obviously can't afford into it, have the ordacity to actually show it off. It doesn't matter what they think and I believe it's almost criminal to have such things even on the road. If you have something to show and drive, do it.... Otherwise let it remain on the lower forty in the field.
Everyday I see gorgeous restos drive by our place. No idea where they come from or who owns. Can tell just by the sound what will be coming by. And then the old Chrysler junker, an insult to my intelligence and I'm not all that smart but it sounds pretty good.
Now no big deal, wouldn't even take it to a show. My '13 Boss Mustang, 12 second 1/4 mile and a stated 444HP net. I get waves, thumbs up, honks, burn the tires shouts and it can get embarrassing. One of those ones that appears but no one knows from where- then disappears. A keeper, probably but I don't go out of my way to broadcast it. Think it's called being humble or similiar. Be quiet and carry a big stick not beat around with a rotted branch. Forgot to mention, bought track ready (from factory) and maybe only 6 in the state of ME. That was 6 years ago anyways.
my point being, well and fine if it's all you can afford but don't take and show it off or brag about it. LMAO, it's like the flea floating down the river on a leaf saying open up the drawbridge. Know your place and I am absolutely not even close to the top of the heap. Old photo, hood not latched I know
---
Last edited by Rich B.; 09-14-2018 at

07:18 AM

.
09-14-2018, 08:20 AM
Join Date: Sep 2017
Posts: 151
---
Any body can go out and spend 25 to 90 thousand dollars they can't really afford to a New plastic car that will be a fadded memory in less than 20 years.
Must be nice to have that kind of money for a new car.
The true car lovers finds a car of the model he likes and many will sweat over them for years. to make them like new. Have way more respect fot the owners of them than the people who buy todays crap.
My friend bill is a true car lover and sweats the details with his cars.
This is his 502 55 Chevy gasser.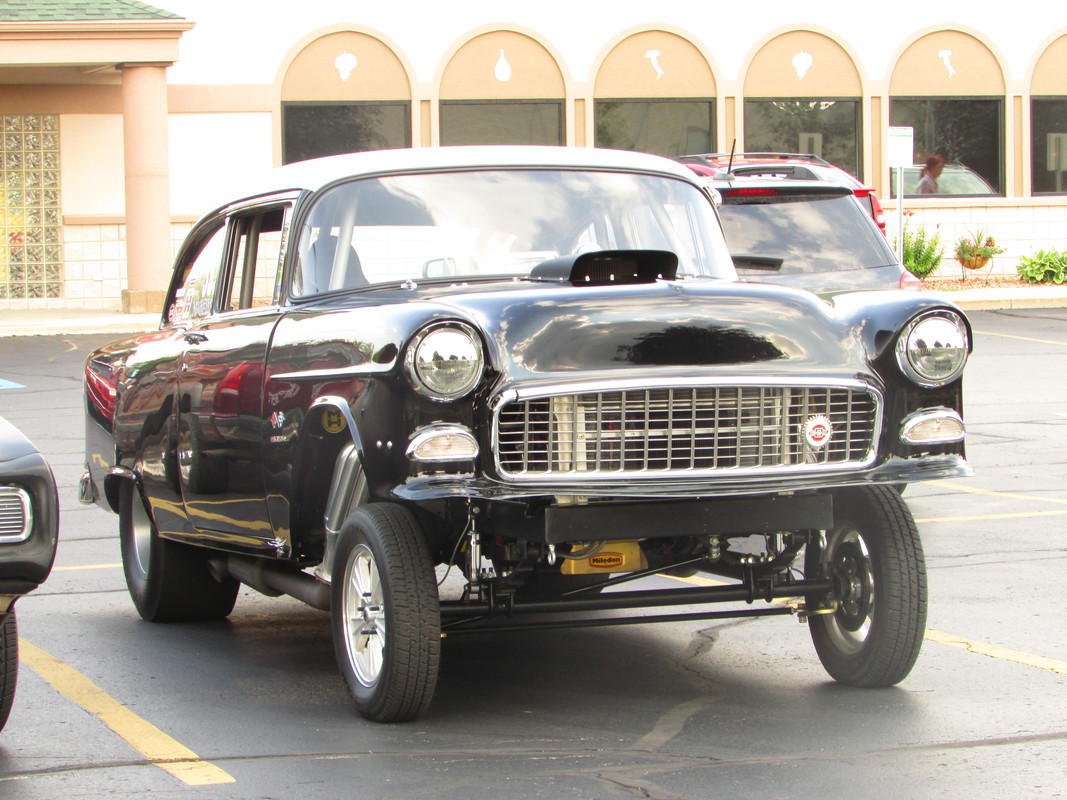 His Camaro,one of the rare belly button cars I will take a picture of.
Presantly working on a 1970 Buick Sky Hawk makeing a pro street rod out of it.
If it were not for those of us who love our old worth less cars young people would never know about them.
Like this 1941 Buick the man has owned since he got out of college in 1950.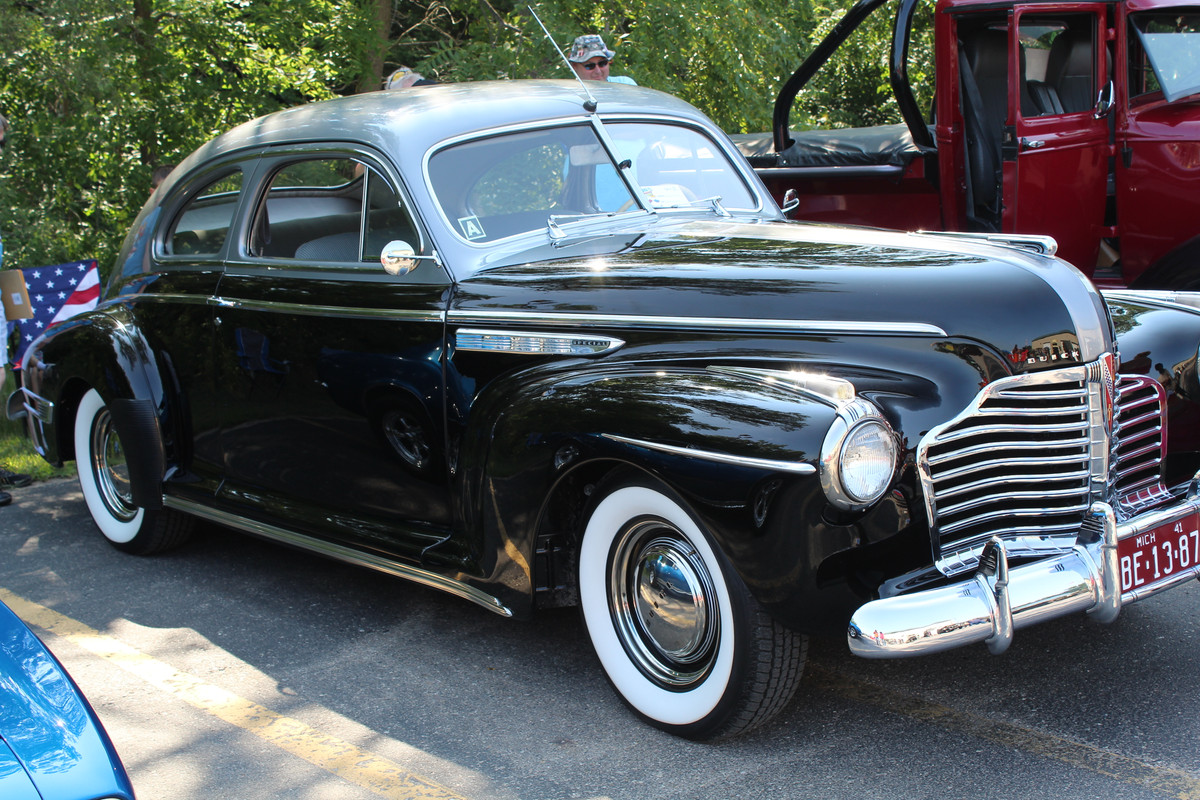 This old Ford Pick up.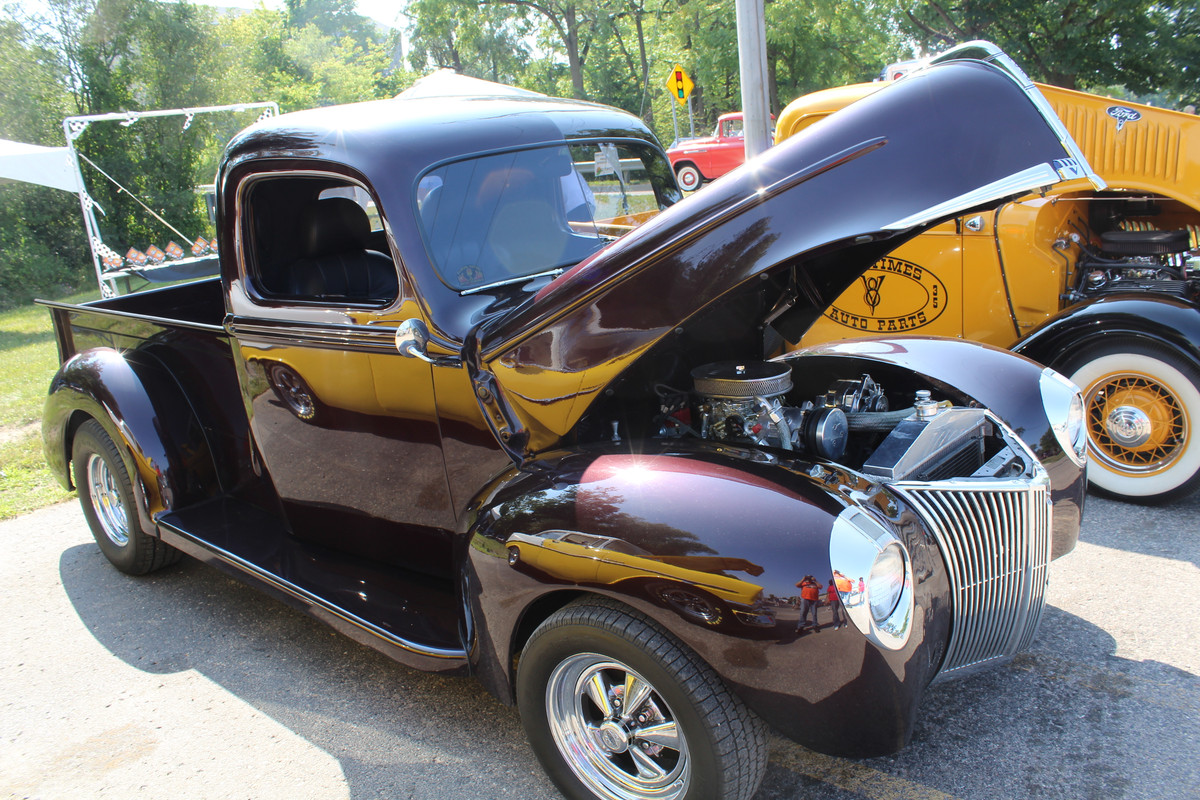 This old V* ford pick up.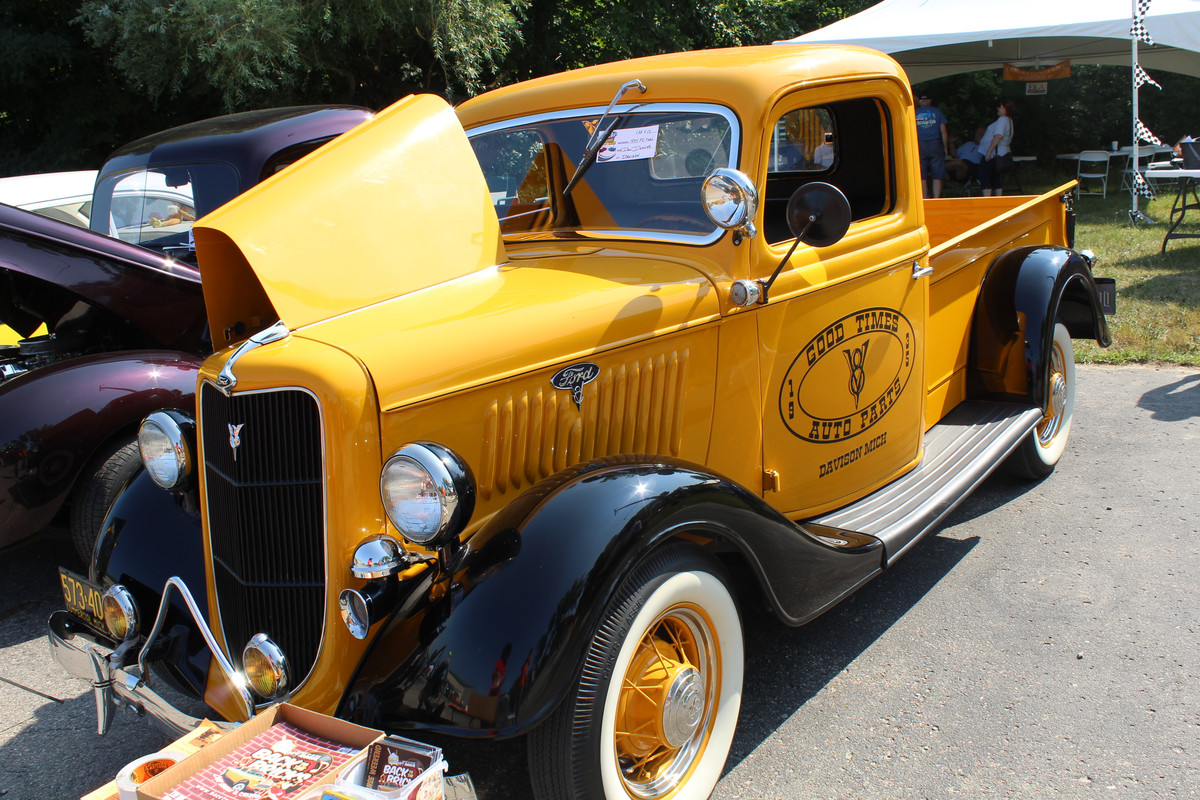 My easel. has the orginal window sticker and people always ask about the 5000 cost of options and destnation charge and the orginal option 1 order sheet with a total out the door price of $13,000.00 For this car.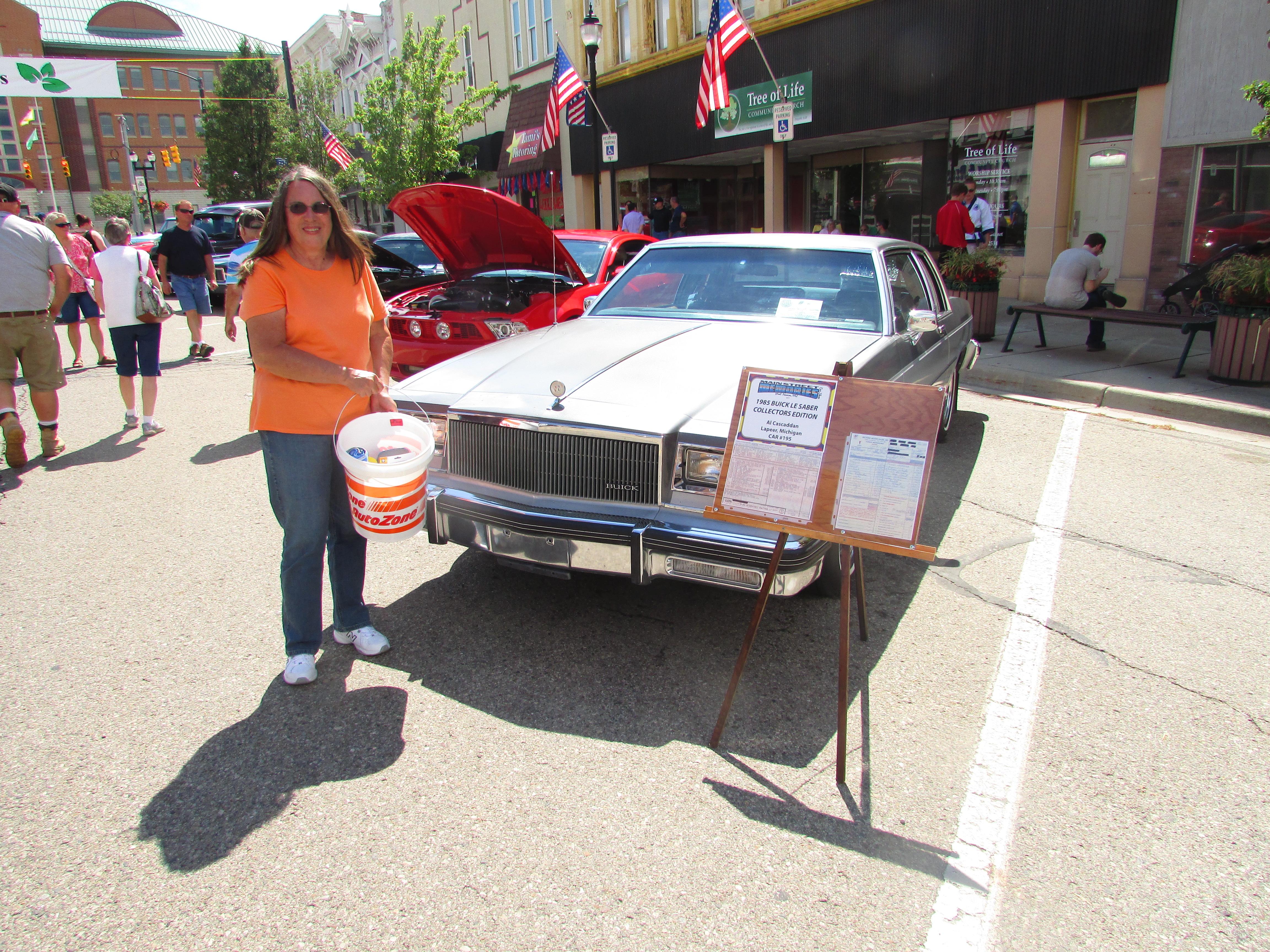 In another word follow the golden rule. If yiouy can't say some thing nice don't say anything at all.
Al
---
Last edited by alleyyooper; 09-14-2018 at

08:40 AM

.
09-14-2018, 11:18 AM
Join Date: Oct 2016
Location: Minot, ME
Posts: 379
---
Now that last batch of photos are awesome and even several from the first set. I liked the Maverick, Pontiac, Duster and some others too. Doesn't have to be exotic, new or hi performance. A nice Maverick with a correct redone 200CID motor is a sight to see. It's these ones they tow from the salvage yard to the car show, open the hood and have the attitude "look what I got". And than all the plans that never happen.
Have anymore pictures? Oh too, the car with all taxes, insurance, hidden fees and so on cost me $50K. Still depreciating even- never had a payment so your point being? What's in your garage:-P The Boss Mustang has been around since '69, same monikers and the 2013 will run circles around those even. Quicker than the Boss429 but it's only a 302.
https://www.motortrend.com/news/ford...s-302-429-351/
Forgot, unless completely revamped the old cars will always run and ride and problems as to why most were scrapped to start with. Know for a fact when I looked at a '67 Canary Yellow Mustang fastback, no thank you. A trophy winner but before the bondo started pushing out the rear quarters.
Dont drive it in winters either, that's what the LaCrosse is for. Can't wait on reply to this Alley (don't use spell check still I see).
---
Last edited by Rich B.; 09-14-2018 at

04:29 PM

.
09-14-2018, 04:16 PM
Join Date: Sep 2017
Posts: 151
---
Ya I have pictures. Probably 500 hundred or some from this year and didn't get any pictures at one show.
https://www.buickforum.com/forum/off...102/#post16391
Al
---
Last edited by alleyyooper; 09-14-2018 at

05:05 PM

.
Thread
Thread Starter
Forum
Replies
Last Post
News, Updates & Announcements
PRIVATE For Sale / Trade Classifieds